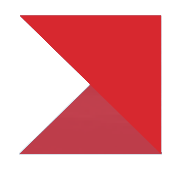 Destin Discount Real Estate Broker
Search All Homes For Sale
1 Percent Lists lets you save thousands of dollars selling your home by eliminating the older marketing strategies and implementing cutting edge marketing for real estate which are less effective and maximizing modern marketing strategies all without losing the benefit of having an ACTIVE REALTOR in your corner.
$4 MILLION+
Saved to date for our clients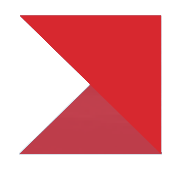 ABOUT
DESTIN, FLORIDA
Destin, Florida is a popular tourist destination located in the northwest region of the state. According to the United States Census Bureau, as of the 2020 census, the population of Destin was 15,678. The city is relatively small in size, covering an area of just 8.2 square miles. The demographics of Destin is primarily Caucasian, who make up over 85% of the population. The city has a relatively high median household income of $78,273, and a low poverty rate of just 6.8%. Due to its location on the Gulf of Mexico, Destin also has a sizable population of individuals who work in the tourism industry. The median age of residents in Destin is 39 years old, with a relatively even split between males and females.
Destin, Florida is known for its beautiful beaches, mild climate, and vibrant tourism industry. As such, home prices in the area tend to be higher than the national average. According to Zillow, as of February 2023, the median home value in Destin is $605,828. Home prices in the city have been steadily increasing over the past few years, with a growth rate of 12.3% in 2021 alone. The majority of homes in Destin are single-family properties, with a mix of older, established homes and newer construction. The cost of living in Destin is also relatively high, with expenses like utilities and groceries often costing more than in other areas of the state. Despite the high home prices, Destin remains an attractive location for those seeking a coastal lifestyle and a vibrant community.
How 1 Percent Lists in Destin can help
Many people embarking on selling their home do not fully understand how real estate commissions work. When selling your home, a commission is agreed upon by the seller and the listing agent The commission is referred to as a percentage of the final sales price. In many instances, but not always, the agreed upon commission is split between the listing agent and the selling agent. This is a crucial aspect of getting your home sold and for top dollar.
If the offer of commission on a property (to agent representing the buyer) is far below the 'going rate', many agents with ready and willing buyers may skip your property when showing houses. This is why many other discount real estate brokers or flat fee brokers fall short They do not offer a competitive commission to the agent that brings the buyer.
With 1 Percent Lists in Destin, our version of a Discount Real Estate Broker only take 1% of the sales price to list and market the home, while offering a competitive commission to the buyers agent - all the while, providing the same real estate services as a full-service brokerage.
Because our sellers are saving thousands of dollars by only paying 1 Percent Lists Florida Coast 1% of the sales price, they can offer their home at a lower sales price, offer a bonus to the buyers agent or simply pocket that money as well deserved equity.